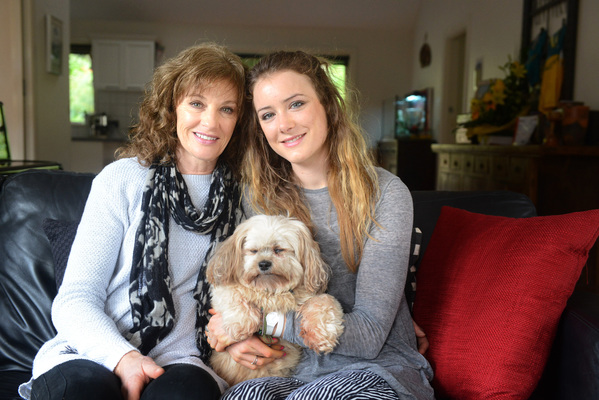 By Peter Douglas
Upwey running star Melissa Duncan has made significant inroads towards overcoming her Rio Olympics heartbreak.
After an ankle injury forced her to withdraw from the 2016 Games, just weeks before her pet 1500m event, Duncan, 27, completed her comeback race in the Noosa Bolt, on the Sunshine Coast, on Saturday 4 November.
True to form, Duncan took out first place in the 5km event, clocking 16:21 on a hairpin circuit, beating home Australian representative Eloise Wellings.
The result represented much more than another victory, though, after Duncan was left unable to walk for four months after foot surgery last year.
Duncan told the 'Sunshine Coast Daily' after her win there was no hiding her Rio disappointment, although it had made her a "tougher athlete".
"I had my bags packed (and) my uniform kitted out and I never got to see any of it," she said.
"It was absolutely the most heartbreaking thing that I've had to experience.
"But … it puts everything into perspective. I enjoy every second of it (running) and I believe it has made me a tougher athlete because nothing can be as painful as having to sit back and watch your spot be replaced in the Olympics."
Her place in the team eventually went to training partner, Zoe Buckman.
Buckman reached the semi-final and finished a respectable ninth.
Meanwhile, Duncan has expressed her desire to compete in next year's Commonwealth Games at the Gold Coast.
While she has a reputation as one of Australia's best runners over that distance, she will turn her attention to 5000m, although is not discounting a tilt at the 1500m, as well.
To qualify for the Commonwealth Games in the 5000m, Duncan will need to record a time of 15:20s, so the Noosa result is a great start, although there is some work to go yet.
Before her foot injury last year, Duncan had been aiming not only to represent her country, but take it up to the best in the world.
To put her times in perspective for the 1500m, at the 2012 London Olympics, the winning time for the event was 4:10.74 (the first two place-getters were later banned over failing drug tests), while Duncan – albeit in different conditions – posted a 4:05.56 qualifier in 2015.
Australia's Olympic selectors had enough faith in her ability that her selection came without her running the 1500m Olympic trial in Sydney.