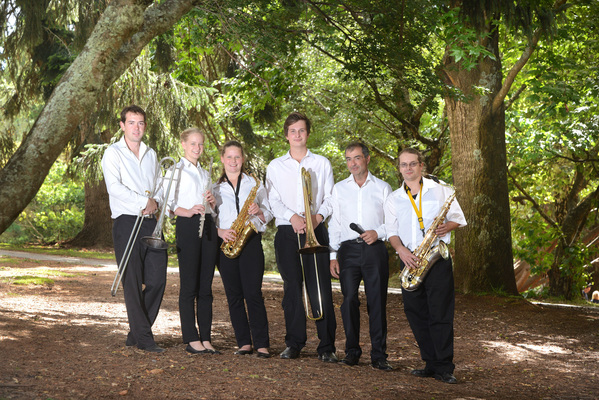 Spread out a picnic blanket on the lush green lawns of Emerald Lake Park and enjoy a free music concert this February and March.
Taking place across three events is a fantastic line-up of local musicians, including the Cardinia Civic Concert Band and Cardinia Shire's very own 2019 music residency artists.
Events kick off on Sunday 2 February as the Cardinia Civic Concert Band takes to the stage. The Cardinia Civic Concert Band is the shire's premier band, performing a wide variety of music suitable for all ages.
Audience members will even have the chance to get involved with drum circles taking place between sets.
Sunday 16 February, under the banner of Lake Side Sounds, sees Cardinia Shire's very own 2019 music residency artists hit the stage. Be there to witness future stars Coby DeMaria, Edward Willoughby, Lili Violet and Sophie Louise as they strut their stuff on the big stage! Headlining the event will be Melbourne-based band and Triple-J regular, Feelds.
The second Lake Side Sounds event is on Sunday 1 March, where audiences will be treated to headliner folk-pop trio Parkville, as well as 16-year-old indie pop artist Sage Mim. With these popular musicians, these free events are not to be missed!
The café at Emerald Lake Park will be open throughout each event, and the park has plenty of great activities for kids of all ages to enjoy. More information about Emerald Lake Park can be found at www.cardinia.vic.gov.au/emeraldlakepark
Please note that no alcohol or glass is permitted at any of these events. In the event of a CFA-declared Code Red or on Extreme Fire Danger Rating, or in other extreme weather conditions, Emerald Lake Park will be closed and the concerts will be cancelled.