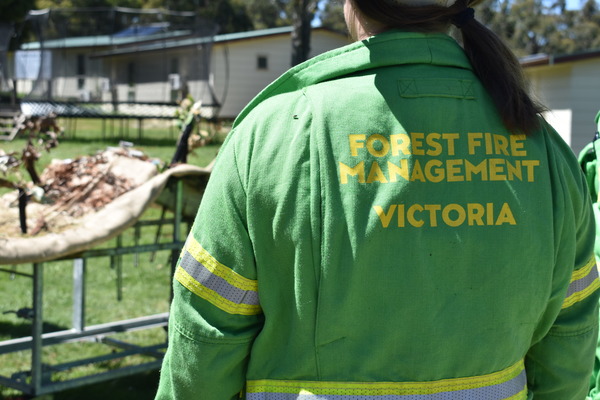 Forest Fire Management Victoria will ignite a planned burn in Silvan over the weekend in an attempt to reduce the size of potential bushfires and protect the Silvan water catchment.
Smoke will be visible across Melbourne's outer east from Friday 20 March as crews undertake the 58-hectare burn at Melba Track.
Deputy Chief Fire Officer Chris Eagle said the burn has an important role to play in fuel reduction and will only be conducted if safe to do so.
"Undertaking these planned burns will reduce the size of bushfires and make them easier for our firefighters to control," he said.
"In November 2019, dry lightning started a bushfire in the Silvan Reservoir catchment. FFMVic and CFA crews were able to swiftly bring it under control because planned burning in 2016 had reduced highly flammable fuels such as bark – importantly, preventing the bushfire from impacting drinking water.
Mr Eagle explained that bushfires can cause significant issues for our water supply, therefore minimising the amount of flammable fuel around our water catchments is a key part of getting prepared for fires.
"We are taking every opportunity to burn while conditions allow and it is safe to do so," he said.
Crews will patrol the blaze from Friday 20 March and the days that follow.
A number of walking and bike tracks will be closed in the area during and following the burn.
Forest Fire Management Victoria works with the CFA and the Bureau of Meteorology to ensure conditions are suitable for burning.
To find out when and where planned burns are happening near you go to www.vic.gov.au/plannedburns or call 1800 226 226.