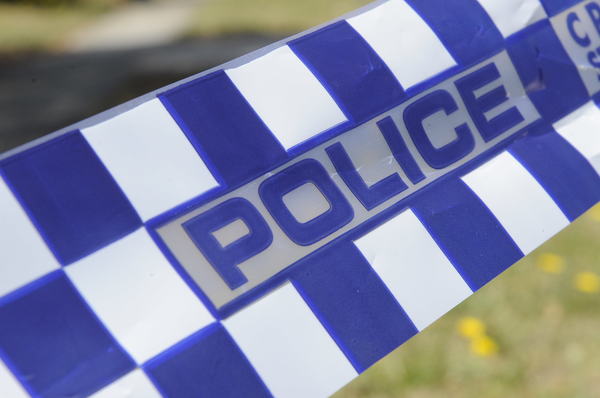 Fire on Puffing Billy trestle bridge
Police are investigating the cause of a small fire on the Puffing Billy Railway Trestle Bridge on 19 October.
Emergency services were called to the bridge at 2am following reports of flames seen on the tracks.
The small fire, burning in leaf litter, self-extinguished and did not cause any damage to the iconic wooden bridge.
An arson chemist examined the scene on Monday.
Anyone who witnessed the incident or may have information is asked to call Crime Stoppers on 1800 333 000 or submit a confidential report at www.crimestoppersvic.com.au.
Man arrested for drug trafficking
A man from The Patch is set to face court after being arrested for trafficking cannabis. 
Police said the 18-year-old man was charged and arrested in Emerald on the night of 16 October. 
The man is set to appear at Ringwood Magistrates Court on 11 March next year. 
Search for pavilion tagger
Police are seeking public assistance to locate taggers who graffitied the new Monbulk Football Netball Club pavilion. 
Police said the back of the pavilion was tagged on the weekend of 17 October with the letters 'Joisco'.
Anyone with information can contact Monbulk Police on 9756 6266.
Secure your sheds
Monbulk Police are urging residents around Macclesfield to secure their sheds, following a series of thefts and break-ins. 
Police said a theft at a farm in Macclesfield was among numerous similar incidents in the region recently. 
Other incidents have allegedly involved vehicles being tampered with and a vehicle having a brick thrown through it. 
Police have urged people living in the outlying areas to remain vigilant when it comes to locking sheds. They are also reminding nearby residents that they are not immune from people trying to steal from them. 
If residents see any suspicious cars of activity in the region they should contact Monbulk Police on 9756 6266.
Yarra Glen man among Hells Angels targeted
A Yarra Glen man was among two Hells Angels Outlaw Motor Cycle Gang (OMCG) members served with Firearm Prohibition Orders last week.
Police said they seized ammunition and a quantity of cannabis from a Yarra Glen property on 12 October.
A 59-year-old Yarra Glen man, who is allegedly an office bearer with the club, was expected to be charged on summons with firearms and drug offences.
A 65-year-old Roxburgh Park man was also served an order.
Police from a number of units including Echo Taskforce, Vehicle Crime Squad, State Liquor Unit, the Public Order Response Team, Critical Incident Response Team, North West Metro Regional Crime Team, Casey Crime Investigation Unit and Moorabbin Crime Investigation Unit were involved in the operation, along with assistance from the Australian Border Force.
The arrests and seizures form part of a National day of Action targeting the Hells Angels OMCG.