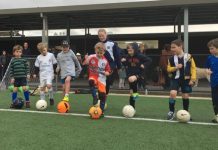 The future of Monbulk Rangers Soccer Club looks to be in good hands if the record numbers attending this season's Goalkick program are any...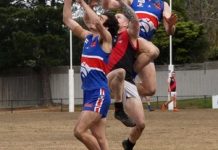 AFL YARRA RANGES WRAP DIVISION 1 SENIORS FOOTBALL (Round 18) Monbulk 18.12.121 d Belgrave 12.9.81 Monbulk shot out to a 20-point lead at quarter time and Belgrave...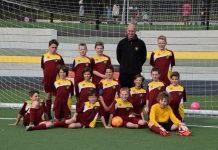 The Monbulk Rangers Raptors finished the season just one point behind the Under-12 Wallabies Boys East winners Mooroolbark Soccer Club in an exciting climax...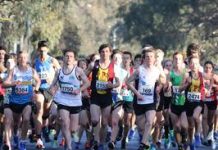 Some stellar results were had by a small team of Yarra Ranges Athletes at the Athletics Victoria XCR18 Burnley Half Marathon on the weekend...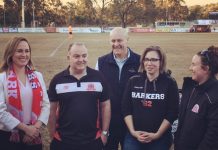 The Liberal Party will contribute $1 million to the home of Mooroolbark Soccer Club if elected in November. The Opposition announcement redevelopment plans for...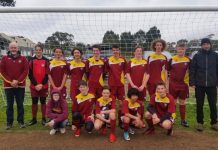 The weekend marked a milestone for the young men of the Under-17 Monbulk Rangers Salamanders - their first tilt at a championship since the...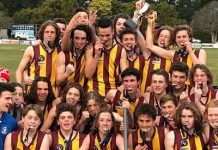 Monbulk Junior Footy Congratulations goes to the Under-16 boys, who are Premiers for 2018, and to the Under-14 girls for giving it their very best...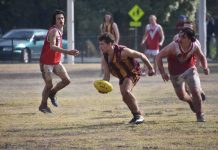 Monbulk Junior Football The teams fought through slippery, tough and wet conditions for two wins and a loss in the finals. Congratulations goes to the Under-16...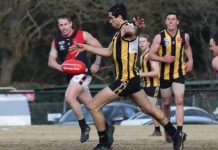 Woori Yallock, Upwey Tecoma, Olinda Ferny Creek and Wandin are within one win of each other so there can still be major changes in...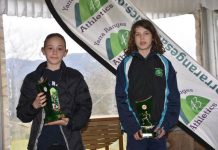 The 2018 Yarra Ranges Athletics (YRA) cross country season came to a close on Saturday 11 August as we presented cross country awards to...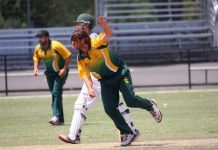 Upwey's Cameron Wheeler has made the Victorian Country Cricket League Team of the Year for the second consecutive season. The 23-year-old Jack Feaver Medalist was...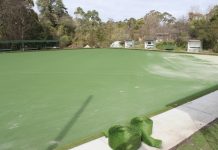 The Upwey-Tecoma Bowling Club members are looking forward to the completion of their new synthetic second green. Replacement of the grass green was an issue...